Valentine's Day dinner recipe
"Wheat & Gluten Free Valentine's Day dinner"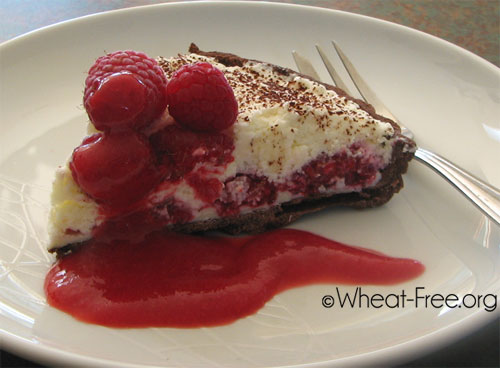 Valentine's Day, the day for lovers everywhere to indulge the most important person in their lives.
A day for chocolates, roses, chocolates, diamonds, chocolates, romantic dinners, chocolates...
If the special person in your life has a wheat allergy, intolerance or celiac disease the best gift of all will be a specially prepared, allergy free, homecooked meal. These are just a few suggestions, but any of our recipes would be just as special if they were made with love.


starter

creamy, ripe brie & mixed berries with
heart shaped toast

fresh figs stuffed with buffalo mozzarella
on a bed of parma ham & baby salad leaves with balsamic syrup
main course

'chunky' trout fillets on a mash bed
with asparagus

maple syrup chicken
with wild rice and steamed vegetables

mushroom risotto
with
baked cherry tomatoes
dessert

chocolate torte

lemon ginger cheesecake

fresh fruit salad
with
heart shaped shortbread
homemade Valentine's Day chocolates

chocolate rum truffles
,

white chocolate truffles

chocolate cherry fudge
wheat & gluten free alcohol
champagne, wine,
gluten free beers