Bread rolls recipe
"Soft gluten free bread rolls, the perfect accompaniment to that barbecued burger-in-a-bun moment"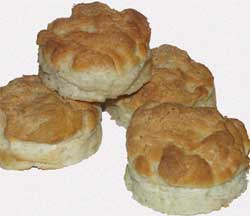 Allergy Information
| | |
| --- | --- |
| Wheat-Free | |
| Gluten-Free | |
| Nut-Free | |
| Dairy-Free | |
| Sugar-Free | |
| Vegetarian | |
| Vegan | |
Unless you're on the Paleo diet, then going to a barbecue and eating the burger wrapped in a lettuce leaf is a little less than exciting, and messy. These wheat & gluten free burger buns are soft and non-crumbly, making them the perfect accompaniment to that fresh off the grill burger.
This recipe was adapted from The Gluten-Free Gourmet Bakes Bread: More Than 200 Wheat-Free Recipes by Bette Hagman.
Ingredients (Measures: Metric | US)
70 g
[

1⁄2 cup

]
white rice flour
90 g
[

1⁄2 cup

]
tapioca flour
70 g
[

1⁄2 cup

]
cornstarch
1 tbsp
[

1 tbsp

]
potato flour
1 tsp
[

1 tsp

]
xanthan gum
1 tsp
[

1 tsp

]
unflavoured vegetarian gelatine (we used Agar flakes)
1 1⁄2 tsp
[

1 1⁄2 tsp

]
baking powder
1 1⁄2 tbsp
[

1 1⁄2 tbsp

]
sugar, divided
225 ml
[

3⁄4 cup + 2.5 tbsp

]
warm water
2 1⁄4 tsp
[

2 1⁄4 tsp

]
dry yeast
1 tsp
[

1 tsp

]
cider vinegar
1 medium
[

1 medium

]
egg, beaten
2 tbsp
[

2 tbsp

]
olive oil or flavourless oil
Directions
Preheat oven: 190°C, 375°F, Gas 5
Lightly oil 6 baking rings (approx. 3½" diameter), place on a baking tray.
In a bowl mix together the rice flour, tapioca flour, cornflour, potato flour, xanthan gum, gelatine, baking powder and salt. Set aside.
Add 1 teaspoon of sugar to the warm water and sprinkle on the yeast. Set aside to foam slightly.
In another bowl mix together the remaining sugar, vinegar, egg and oil. Add the yeast mixture.
Pour the liquid into a well in the middle of the dry flour mix and mix thoroughly, using a wooden spoon beat the mixture until it is smooth, (only takes a couple of minutes).
Spoon the batter into the prepared rings. Cover lightly with plastic and let rise in a warm place until double in size (generally about 45 mins, but if you have somewhere warm it will be quicker.)
Bake in a preheated oven for 20-22 minutes.
When you remove the rolls from the oven, immediately take them out of the rings or they will go soggy, leave to cool on a wire rack.